Suzuki Method Menu
Suzuki Voice School

Suzuki Voice School, Volume 1
Alfred Music and The International Suzuki Voice committee are pleased to present Suzuki Voice School Volume One. 
We would like to thank Alfred Music for the publication and to acknowledge the tremendous amount of work by many people over many years to bring this to fruition. Dr Shinichi Suzuki asked Dr Päivi Kukkamäki to begin the Suzuki method for singing and we salute her tireless effort and years of research to make it happen. 
We want to thank all Suzuki Voice students and teachers who have been involved with Suzuki Voice since 1986. The songs have been tested and sung in over twenty countries. The repertoire has been internationally approved since 2006 yet we faced many challenges with publishing due to copyright issues and including three languages. We thank all Suzuki Voice teachers and language advisors who have checked and corrected translations. We also thank all the accompanists who have played the repertoire especially Marjaana Merikanto whose accompaniment CD is published by Alfred Music with Volume One.
This publication is the cooperative effort of the International Suzuki Voice Committee together with Dr. Kukkamäki, who have worked on Volume One preparation and proofreading since 2004. It sees the culmination of many years of dedication and support from teachers across the world. Singing together in many languages is a unique experience and allows so much more than music to foster—it crosses cultural divides and brings us together through singing. This publication is of the utmost importance to the Suzuki Voice community; the voice is our first instrument—we grow through singing individually and as a community. We hope this book will help students, teachers, families, and communities honor Dr Suzuki's wish for a  "beautiful tone, beautiful heart."
Available products include: Voice Part Book, Piano Accompaniment Book, Voice Part Book & CD Kit, and CD only. Recordings include the piano accompaniment only and are currently available via digital download on Alfred Media. They will be available on Amazon and iTunes in Fall 2022.
Shop Now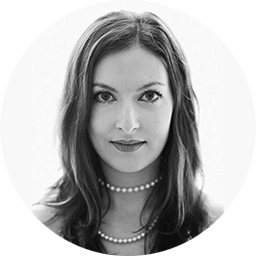 Marjaana Merikanto
Pianist
Marjaana Merikanto is a Finnish concert pianist, accompanist and piano teacher. She is an active chamber musician who specializes in lied and opera repertoire. She started playing piano at the age of three with Suzuki method. She has worked with Suzuki singers for more than twenty years.
Read Marjaana's Bio
New to Suzuki?
Are you new to the Suzuki Method? Learn more about Shinichi Suzuki's mother-tongue approach and his idea of teaching peace and understanding through music.
Learn More
Stay Updated
Want to get the latest updates and special offers from Alfred Music?